WHITE'S MERCANTILE, also known as "A general store for the modern tastemaker" is the brainchild of singer-songwriter Holly Williams. What began in 2013 as an attempt to fill a shopping void in Nashville, save an iconic old gas station, and revitalize the concept of a general store, has turned into a retail phenomenon boasting five locations across the Southeast and more on the horizon. The store is named after Williams' maternal grandparents, WARREN AND JUNE WHITE, who owned a mercantile in Mer Rouge, Louisiana, in the late 1800's and has been hailed as, "impeccable…modern…always on point."
"It's your one-stop shop for well, everything."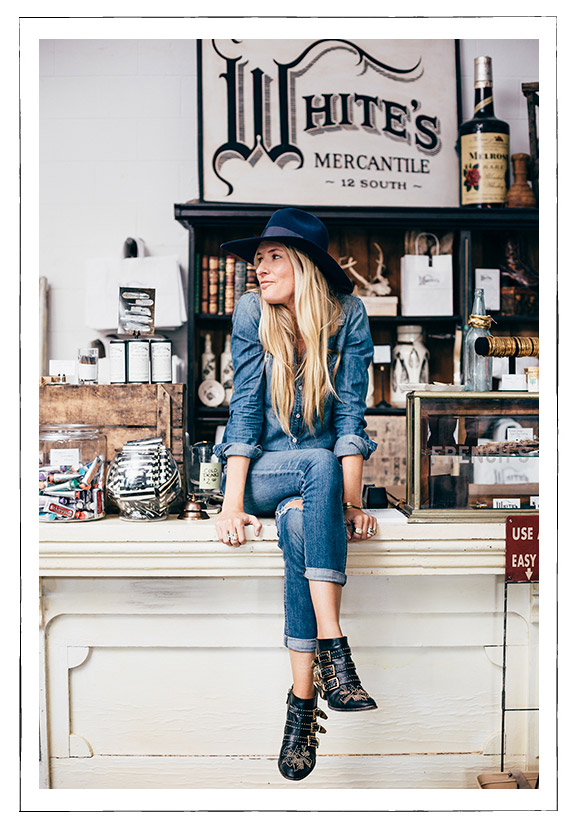 White's Mercantile promises an unforgettable shopping experience that covers all the bases —from Bloody Mary mixes to organic dog treats, handcrafted leather bags to goop products, from classic soap bars to candlewick trimmers to the extensive apothecary and home décor section full of treasures—Williams has brought together an enthusiastic curation of beautiful things.
All locations also include show-stopping artwork by Chris Coleman, original antiques, and a feeling that is hard to describe. Essentials for the whole family can be found here, and by the end, you'll find a smattering of things you need, things you want, and things you absolutely, positively, must take home!
"Most of us are extremely busy these days, and its hard to drive all over town to multiple places to get everything on your list."
I wanted to create a nostalgic retail experience inspired by the original general store purpose to fully serve the needs of the community with a beautiful interior full of my favorite finds and discoveries from the highway, in a variety of price points.
A place where there is truly something for everyone - a place that feels really, really good when you walk into it...